About Us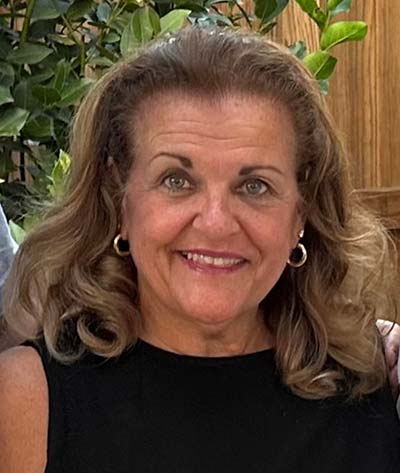 Caroline Fox Guerin, LMT, MTI
Owner/School Director
Laurel School of Massage is a proprietary educational institution licensed by the Texas Department of State Health Services and dedicated to excellence in education. We educate our students by awakening their natural learning process in a safe, fun and supportive environment so they may become creative, successful and effective body workers for the highest good of all concerned. Students will learn to assist the body to adapt as the human consciousness heals, transforms and uplifts.
An education at Laurel affords the student the opportunity to expand their personal horizons and to experience through their training, a personal growth as they explore the human body and the techniques of massage therapy.
PHILOSOPHY AND MISSION
The Laurel School of Massage is a sole proprietorship business operated exclusively by Caroline Fox Guerin, the School Director. The school has been approved and is regulated by the Texas Department of State Health Services to operate as a licensed massage therapy school. State of Texas approval was granted on September 25th, 2012 -
Massage School License MS #1042.
The Laurel School of Massage strives to provide the public with the opportunity to learn through our education facility the art and science of massage therapy with the ultimate goal of providing the student with the skills and knowledge necessary for obtaining national and state licensing approvals. The art of massage therapy allows the practitioner to not only experience a feeling of accomplishment but also to help their clients to better enjoy their lives. Laurel School of Massage's teachers through our programs are committed to helping their students achieve excellence in massage therapy skills and ultimately to be the very best that they can be.
OUR PROGRAM DEFINED
The purpose of the Laurel School of Massage 500-Hour State of Texas training program is to prepare students with the knowledge and skills necessary to apply to become a licensed massage therapist in Texas. Recently the State of Texas increased the requirements from 300-hours to 500-hours. This change in the law enables graduates from a 500-Hour program to be able to sit for the National Certification Examination for Therapeutic Massage (NCETM), the industry standard for massage therapy or the Massage and Bodywork Licensing Examination for Texas (MBLEx). Passing one of the exams does NOT qualify someone to practice massage in Texas, it merely meets one of the requirements for licensure. A person who has graduated from massage therapy school and passed one of the national exams must apply for and be granted licensure prior to practicing massage therapy, for compensation, on the public. The course of study at Laurel School of Massage will provide a strong background in the theory and practice of massage.  The 5-Day per week morning program length is approximately 6-1/2 months and the 3-Day per week evening program length is approximately 10-1/2 months. These projected timelines exclude the time necessary to complete internship. Ample time will be provided for the students to perform their internship whereby completing the entire course of study.
DIRECTOR
Caroline Fox Guerin - School Director – LMT 107072, MTI 2550 (Instructor)
Caroline graduated from A New Beginning School of Massage in Austin, Texas in 2006. Continuing education has been a major pursuit throughout her massage career and she continues to expand her massage techniques and knowledge. Other certificates obtained include hydrotherapy, aromatherapy, ayurvedic massage and advanced facial massage. Caroline appreciates the knowledge imparted by the many teachers and practitioners that have shared their experiences with her and they have been an inspiration to her. Caroline has been a home-based massage therapist since her graduation and continues those endeavors today. Caroline has a passion for massage that is evident in all phases of her life.